Sandstone: An Anthology to Support This House of Books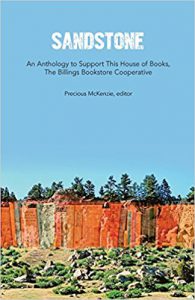 This House of Books, located at 224 North Broadway in Billings, is a unique business model that, like all small businesses, faces many challenges. The book market is risky and has razor-thin margins. The profits from the sale of this anthology will go directly to the bookstore cooperative, to help the bookstore buy inventory, pay daily operating expenses, and pay down debt. From its very inception, This House of Books has been nurtured and supported by hundreds of generous people, including the writers featured in this volume. I hope this volume of contemporary Western writers surprises and delights you. On behalf of the board of directors of the bookstore, we kindly thank them for their work and their generosity. For those who have not yet become member-owners in the bookstore, visit www.thishouseofbooks.com to invest and become part of our family. —Precious McKenzie, editor
Buy Now!

Reinvented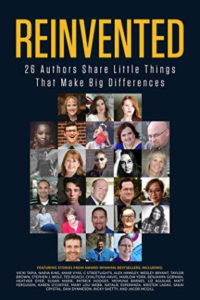 What if you woke up happy and fulfilled every day?
Imagine feeling confident, motivated, and successful. What would life look like if you had the attitudes, discipline, and relationships to achieve anything?
You'd write more in less time
You'd have more love and connection forever.
You'd be UNSTOPPABLE!
"Reinvented" was created to make you powerful.
It was made for the writer with little time who wants everlasting change with little effort… as long as you put in the work by doing the homework.
Learn from 24 authors who share their one secret – the simple and easy thing that gave them a big breakthrough – around success.
Then complete the corresponding homework to each chapter to get your own breakthrough.

Alzheimer's & Dementia Caregiving Stories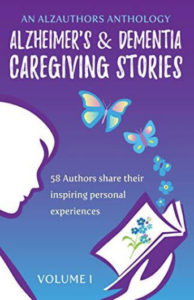 This poignant anthology grew out of the first year's blog posts on AlzAuthors.com. Fifty-eight authors reveal the backstory of their books about Alzheimer's and other dementias. It is a heartfelt compilation from those who have been deeply touched – whether they live with the disease, are caregivers, or simply care. They join together to offer compassionate support and courage for anyone traveling a similar path.

The Mighty Ant: An Anthology of Short Stories for Seniors
Setting aside just a few minutes to read a story to a loved one can create wonderful moments that might be otherwise lost to silence. Also, many, who love to read, often find it difficult to follow a complicated plot. Some complain that they can't read a full length story because they forget the details halfway through. The Mighty Ant began as an idea to reach out to seniors or others who might be experiencing or caring for those with cognitive dysfunction, while finding a way to contribute funds from the proceeds of the book sales to North Carolina's Chatham County Council on Aging. Submissions of short, easy to understand stories were requested from writers (both professional and amateur) who wanted to participate in this project. As editor and contributor I reached out to writer's groups, neighbors, and social media not knowing what would happen. The submissions came from people living all over the world. They spoke in their own voices with fiction and non-fiction contributions. The only rules were to compose a story of less than 750 words for people suffering from dementia, memory impairment, and those who had compromised attention spans. Too many words can be confusing for these people, while simple words and ideas can be comforting and spark reminiscent conversation. We hope that you will enjoy reading this and sharing it with your loved ones. Printed in large print for easy reading.