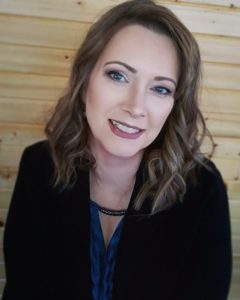 Julie from Mathilda Joy Productions has joined me today for an interview about narrating audiobooks. Julie, I'm so pleased to have you as a guest on my website! Before we get started, I'd like to publicly thank you for doing such a fantastic job narrating Maggie, turning the written story into an audiobook. Your voice was perfect for the job, right down to the Irish accent for a couple of the characters.
I'd like to know more about the whole narration process, so I have a few questions I'd like to ask you. Let's get started!
First of all, how did you come up with the lovely name Mathilda Joy Productions for your business?
It is a tribute to my grandmothers. I took a name from each, combined them and liked how it sounded. It is a way to honor their memory and it is a way to avoid having to explain how to pronounce my last name! Two for the price of one. I like a bargain.
Tell me, what do you love most about narrating audiobooks?
I have had a lifelong love affair with reading books, so reading aloud and telling a story is such a joy. In my previous life as a children's librarian, I had the opportunity to read aloud often. The very best part of being a narrator is after doing all of the preparation, actually doing the recording in the booth. I love getting inside character's heads, fleshing out their motivations and making that come alive in the performance. In the book, "Maggie," I had so much fun finding the various character voicings, and being inside the characters' lives. When I narrate, as when I am portraying a character on stage, it can become all-consuming. I basically live the story. It is in my dreams, and in my dinner!
That sounds similar to what it's like writing a book. For me, writing is also all-consuming, as my characters chatter in my mind, day and night.
Do you prefer to read in print or listen to stories in audio?
Well, I do a lot of both. I have stacks of books in my "to be read" pile, along with countless books on my Kindle. I can't read print books while traveling, but for some reason, reading in the car on my Kindle works for me. Obviously, when I am driving, I am listening to audiobooks! I find that whenever I listen to an audiobook, I never fail to learn something, whether it is picking up a tip on characterization or finding a new cadence in non-fiction narration. There is so much to be gained from listening to narrators who have a wealth of experience.
How do you select a book to narrate? Do you prefer specific genres or types of characters?
I was drawn to the book, "Maggie," because of the rich characters, historical basis, and amazing writing. It doesn't feel like a "job" when you get to spend time with believable characters and a compelling storyline. When I am auditioning, I look for something for which my style and voice is a good fit. I also tend to choose things that interest me personally and that I feel have value. In other words, I am not looking at it as a simply "for profit" venture necessarily, because as a narrator, I will be spending many hours with the text, reading, preparing, taking notes, etc. besides the time spent actually recording, proofing and mastering the audio. I want to therefore spend my time with a book I can enjoy and believe will have lasting interest and benefit.
Do you ever get specific notes or ideas from the writer about how something should be read? What is a helpful note, and what is, shall we say, less helpful?
The authors in my experience have been wonderful. Most are very generous with answering questions I might have about specific characters and of course, the pronunciation problems inherent in proper names and places. I enjoy working in a collaborative process with the author, especially when doing fiction. It helps me to know the thoughts of the creator with regard to their vision for certain characters. Good writing makes my job easy, in that I can find character's attributes through the context of the writing and make them both relatable and believable.
Do you have any ritual or routine you do before sitting down to record the audio?
Oh, boy! If you heard my vocal warm-ups routine, you might think I was crazy or possessed or something! So I won't go into that here. However, I will share something big I have learned. You really have no idea how many noises your body makes until you are in the recording booth trying to maintain a silent surround. I never eat carbs before recording! My stomach makes crazy noises when digestion begins and no one wants to listen to that! Also, lots of water before, during and after sessions to keep the vocal folds hydrated. I also take frequent breaks to step outside the recording booth to stretch and to walk around, clear my head, and get some air.  I have come to the conclusion that standing for performance is better for me when lots of character voices are needed. I get enough sitting time when all of the technical aspects must be attended to.
Did you invest in a lot of equipment at the outset?
There is a basic list of necessities that every narrator needs. A good computer with no fan noise is a must. I have an Apple mini which is basically solid state, so it doesn't create additional noise. Many narrators will locate their computer outside of the recording booth, which is best. A solid hard drive backup is a necessity, because, problems happen. You also need a good headset, a really good microphone with a good shock mount, pop filter and stand. Then you need to get a good DAW, Digital Audio Workstation. Some are easier to master than others, so do your research and buy what works best for you. Invest in your education. There are wonderful video tutorials online, but I recommend investing in some actual course time with someone reputable in the business to really begin to understand the nuances of recording, mastering, acting, work processes and so on. You will never know it all in this business, so on-going education is a must. You can build a recording space inside a closet or go ahead and invest in a professional recording booth. Warning: they are spendy. Since I had a spare closet under my stairway, I basically applied sound treatment to all of the surfaces and have a cozy little Harry Potteresque space. It can get stuffy, so hence, breaks are needed. Also, if you don't like spending lots of time alone locked in a tiny space, this is not the career for you. A hermit mentality really helps!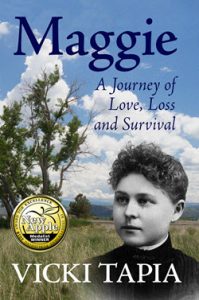 Ha, ha. "A hermit mentality . . ."  That sounds like some writers I know, myself included. Julie, your answers were most enlightening and I really learned a lot. Thank you for being my guest today and for sharing so much interesting information about the narration profession. And also, thank you for your most complimentary words about Maggie: A Journey of Love, Loss and Survival. 
Readers, you can listen to a sample of Julie's narration of Maggie: A Journey of Love, Loss and Survival  by clicking here or go directly to the book on Audible.
Connect with Julie at Mathilda Joy Productions:
Website: http://mathilda-joy.strikingly.com
Twitter: https://twitter.com/MathildaJoy1
Facebook: https://www.facebook.com/pg/mathildajoyproductions/photos/?ref=page_internal